FACTORY STYLE, FACTORY FIT DISC BRAKES POWER STEERING FOR THE VINTAGE MUSTANG, FAIRLANE, COMET, COUGARS ETC.


Please view the navigation tabs on the side of this page.

For Pricing on SOME of our Brake, and Steering, Please Click on the Disc Brake, Power Steering tab, or the SSBC Tab.

See something you need, No Price, or want something you don't see call 217 882 2083, write chockostang@msn.com

WE COMBINE SHIPPING ON MULTIPLE ITEMS. You will need to call for a total on shipping.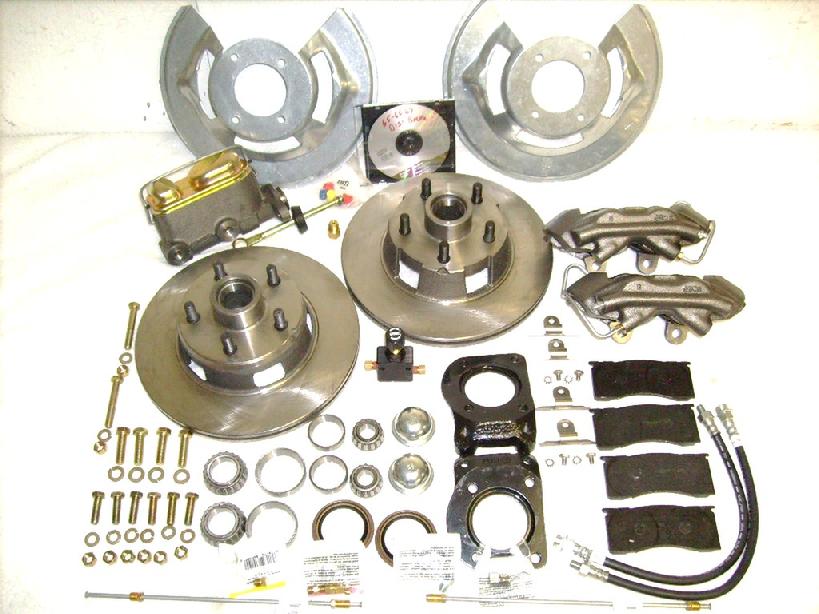 Kelsey Hayes 4 Piston Per Caliper Disc Brakes
We carry the Exact reproduction 4 Piston K/H Style Front Disc Brakes for all 64-67 Mustangs, 67 Cougars, 65-67 Fairlanes, Cyclones, and 66 67 Falcons.

If you install these Disc Brakes on your Classic, and would need a Front Disc Brake part, all you would need to remember is that you have a 64-67 Vintage Mustang, Fairlane, Comet, Cougar Etc.

Go to any Auto Parts Store, purchase ther desired part, go home put it on!!!

Every Piece will fit----BECAUSE these brakes are the same as your Classic would have rolled off the assembly line with.

No need to remember all the pieced together parts pieces made up to put Disc Brakes on your Classic.

THESE ARE FACTORY Disc Brakes

If you are putting disc brakes on your Granada, use the smaller Factory Granada Brakes,

If you are Restoring a Mustang, Fairlane, Cyclone, Torino, and installing Disc Brakes it only make Since to install the Factory LARGER Disc Brakes, THAT FIT.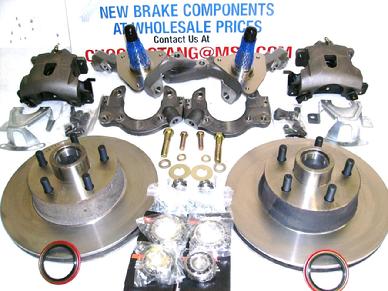 70 71 73 MUSTANG FAIRLANE TORINO BIG BEARING DISC BRAKE CONVERSION
FACTORY MUSTANG, TORINO, CYCLONE, POWER STEERING
Here at ChockoStang, WE HAVE THE PARTS, and ABILITY to Assemble a Correct, Factory Power Steering Unit for your Vintage Mustang, Fairlane, Comet, Cyclone.

Rebuilt FORD Power Steering Pumps, Bendix Control Valves, Bendix Cylinders, Fo Mo Co Centerlinks, PS Brackets, Mustang Tie Rods, Idler Arms New Control Valves, New Rams, New Power Steering Units, Steering Boxes

ONLY Vintage FORDS!!! No Brand X, No Pieced together odd and end Pieces, Just Factory Steering.

Just relate to us your needs, Model (Mustang, comet, Falcon, Cougar, Cyclone, etc), Engine Size, we can then help guide and Direct you into a Exact Setup for your Classic.

Every Setup will be 100% Guaranteed, And Will be Show Ready.

If you need just Parts, Write Call, or check out our E-Bay Store
65 66 MUSTANG POWER STEERING SYSTEM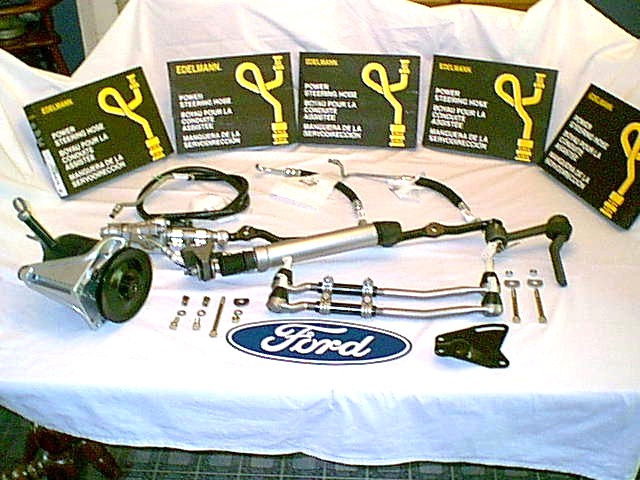 67 70 COBRA JET POWER STEERING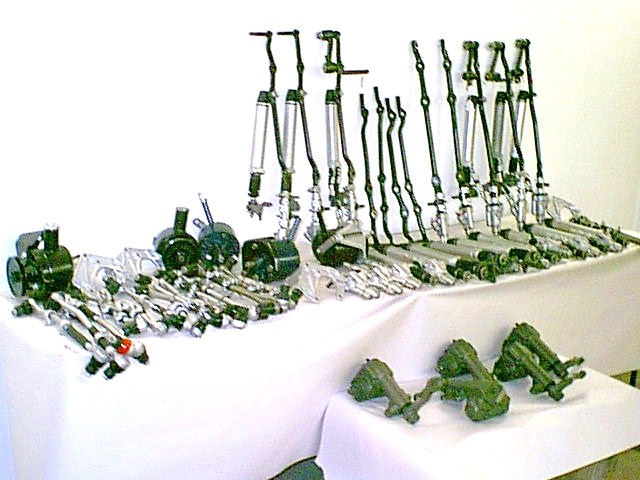 A Few Parts
Just a note of who we are:

We Are Life long Mustang (FORD) enthusiasts, Never jumped around from one Brand to the other, never tried to COVER the Field selling Brakes, Steering that fit all, Don't Claim to know a thing about Chevys, Mopar, AMC, Zeplins, or Sherman Tanks.

BUT WE Darn sure know our VINTAGE FORDS, and Deal in them only!!!!!!!

Not as the others do, selling Brakes, and Steering for anything that moves, and claim to KNOW IT ALL.

We Are New Parts Dealers for:

Stainless Steel Brake Co. SSBC
Raybestos Brakes Rotors Drums
Edelmann Power Steering
Parts Craft
All Pro
Classic Mustang
Affina
BW Brake
Fenco
Mid Illinois Caliper MIC
Falcon
Mc Quay Norris







CHOCKOSTANG
1624 Chock Rd
Murrayville, ILL
62668

217 882 2083
Ford Mustang and Mustang and all representations are trademarks of the Ford Motor Company. CHOCKOSTANG Power Steering, and Disc Brakes parts and accessories for 1965-1973 Mustang,1965-1970 Shelby Mustang,1967-1973 Mercury Cougar, All images, descriptions, and text on this web site representing these products are the sole property of CHOCKOSTANG . Copy or use of the images and descriptions from this web site without prior written permission from CHOCKOSTANG is strictly prohibited. All rights reserved
Website powered by Network Solutions®